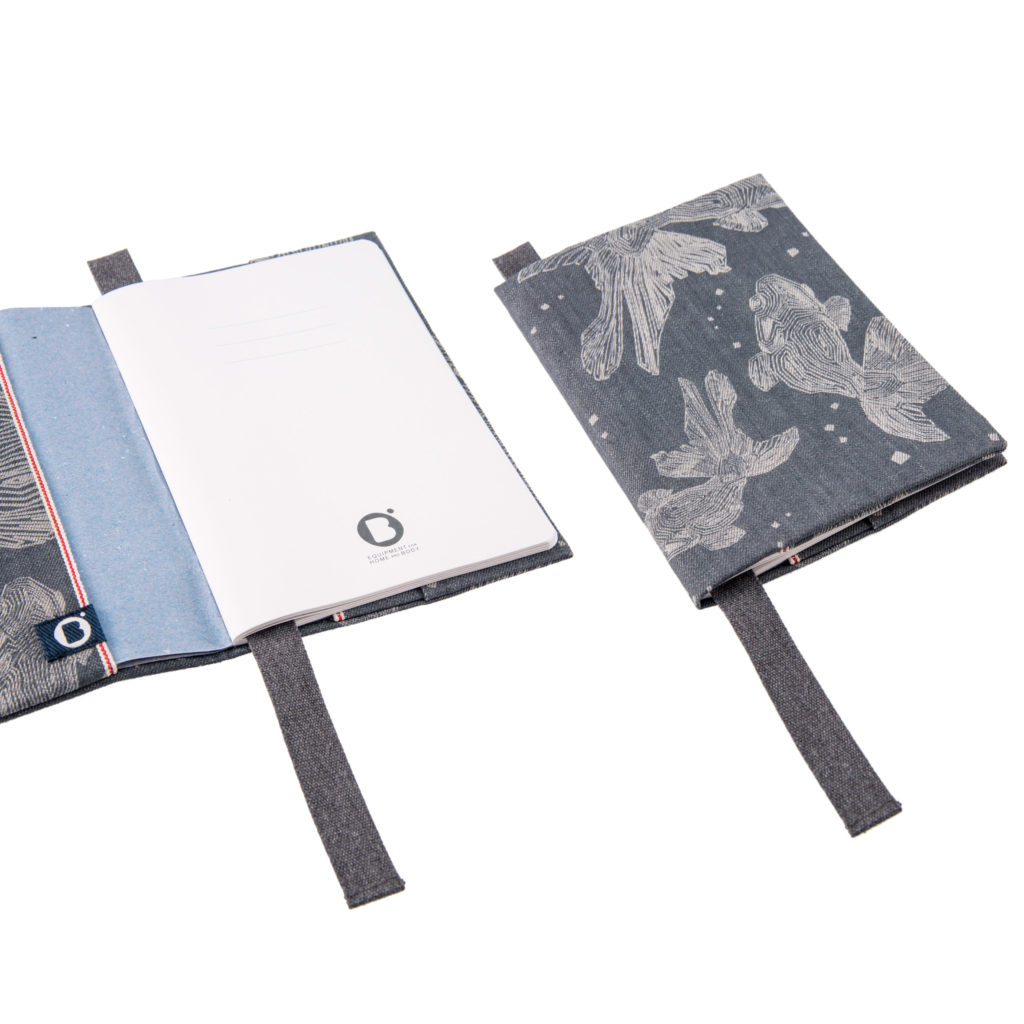 0003-07 NOTEBOOK COVER denim cimosato grigio con laser design / grey selvedge denim with laser design
---
21,5x15x2 cm
TESSUTO ESTERNO / CLOTH 100% COTONE / COTTON
FODERA / LINING 100% COTONE / COTTON
QUADERNO / NOTEBOOK 100% CARTA RICICLATA / RECYCLED PAPER
MADE IN ITALY
Nessun albero è stato abbattuto per la realizzazione di questo quaderno. / No trees has been cut down for the production of this book.
Quaderno in CARTAPAGLIA: Carta riciclata 100% , non disinchiostrata, prodotta con macero non selezionato derivato dalla raccolta urbana. Per questo motivo la "cartapaglia" è, fra le carte riciclate, quella che comporta per la sua produzione il minor consumo di energia e di acqua, nonché una bassissima quantità di fanghi come residui di lavorazione. La superficie rugosa di ogni foglio, ricca di impurità, dà ad esso una caratterizzazione che lo rende unico. Cover in denim raw cimosato e segnalibro in fettuccia di cotone indaco. / Notebook made with "CARTAPAGLIA": 100% recycled paper, no de-inking, manufactured from unselected post-consumer waste collected from recycling bins. For this reason "cartapaglia" is among recycling papers, the one which production involves the lowest consumption of water and energy and a very small quantity of mud as industrial waste. The rough surface, rich in impurities, which characterises every sheet, make this paper unique. Cover in selvedge raw denim and ribbon bookmark in indigo cotton.
La grafica di questo prodotto è realizzata con la tecnologia laser. Ogni sua variazione è da considerarsi un valore; renderà ogni prodotto unico. / The graphic design of this product it is applied with laser technology. the variations are to be considered a value; it will made the product unique.
Questo prodotto potrebbe stingere. Evitare il contatto con superfici di colore chiaro. Non esporre alla luce diretta e lavare separatamente. / The color of this product may transfer to itself or other objects. Avoid making contact with light-colored surfaces. Avoid sunlight and wash separately.