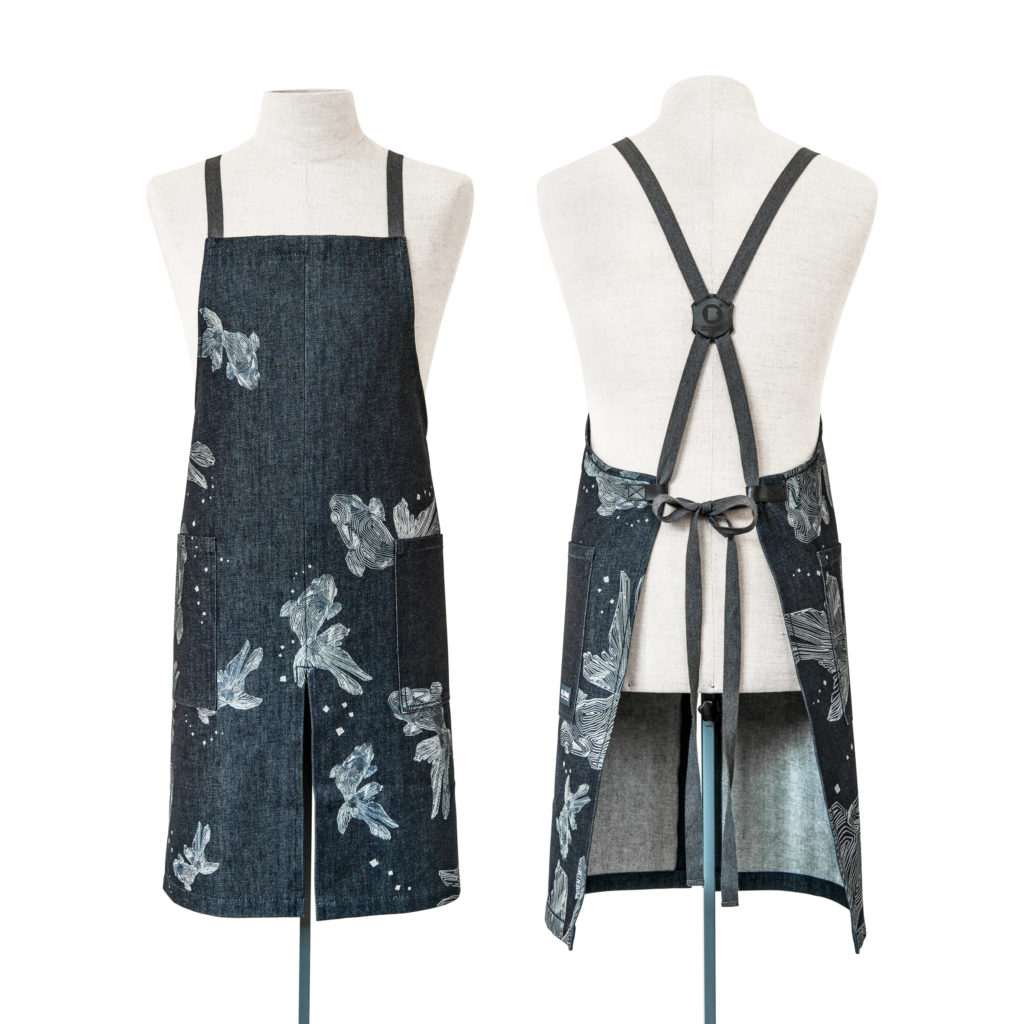 0018-02 APRON HALF&HALF denim riciclato con laser design / recycled denim with laser design
---
Resistenza, durabilità, funzionalità. Grembiuli in denim riciclato con spacco centrale, studiati per essere portati tutti i giorni, anche a lavoro perché il denim, prima di tutto, è il tessuto dei lavoratori. / Resistance, durability, functionality. Aprons in recycled denim with central slit, studied for everyday wearing, even at work because denim, first of all, is the worker's textile.
100% COTONE / COTTON
Contiene parti non tessili di origine animale / Contains non-textile parts of animal origin
MADE IN ITALY
La grafica di questo prodotto è realizzata con la tecnologia laser. Ogni sua variazione è da considerarsi un valore; renderà ogni prodotto unico. / The graphic design of this product it is applied with laser technology. the variations are to be considered a value; it will made the product unique.
La tintura blu indaco naturale di questo prodotto, varierà l'intensità del suo tono colore ad ogni lavaggio e utilizzo. Questa caratteristica è da considerarsi un valore; renderà il prodotto unico ed in continua evoluzione. / The natural blue indigo dyeing of this product, will change its color intensity with every wash and use. This characteristic is to consider a value; It will made the product unique and in continuous evolution.
Questo prodotto potrebbe stingere. Evitare il contatto con superfici di colore chiaro. Non esporre alla luce diretta e lavare separatamente. / The color of this product may transfer to itself or other objects. Avoid making contact with light-colored surfaces. Avoid sunlight and wash separately.